For all of you addicted to Jasmine Becket-Griffith art and would like a chance at one of her Mini paintings, I've created this little tutorial. It works for me!
First you must spend many hours watching her paint on her webcam!!! Not hard to do cuz it's so addictive! Pay close attention to the minis she paints throughout the day. Pick your favorites and when the time comes.... be fast, be quick, be nimble and you shall own it!!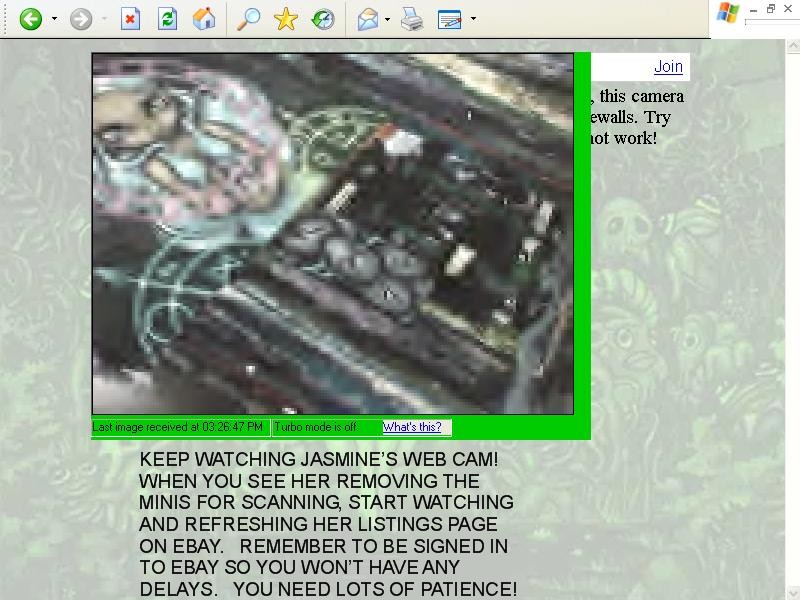 Jasmine will remove the minis from her painting area to scan them. That is your clue to get ready for action! Sign into ebay and go to the Advanced Search option at the right top of most any ebay page.
Next you will see the advanced search page. Select the "Items by Seller" option on the left hand column where the arrow is!!!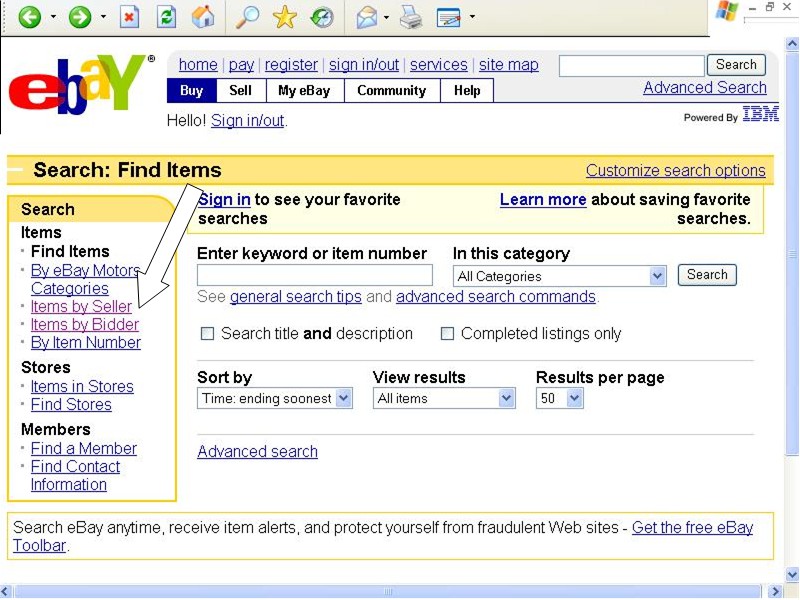 Once the Search Page for Items by Seller comes up, use the following criteria for your search!
Seller - Strangeling
Check completed Auctions and select Last Day in the drop down box. (This is so you can easily see if she listed one while you went to the ladies room and missed it )
Uncheck the box "Show close and exact user ID matches". (This is useless and just takes up more of your time)
Sort By: Select "Time: Newly Listed" in the drop down box. (this will force the newest auctions to appear at the top of the listing page)
Now Hit Search!!!
Next I have put arrows by the important things to keep an eye on!
1st the Refresh Button! Your refresh finger will get tired but don't give in! Just keep refreshing. Once in a while hit Control R to force a refresh if you computer sometimes remembers a page in memory and doesn't always update with only the Refresh Button. Another note, some times ebay is a twerp and I have to hit the back button to the search seller criteria page and search again. A pain to do, but worth it!
See the total 482? Very important! When Jasmine starts uploading her art, that number will change. Watch it till your eyeballs fall out. It is the first clue that your desired mini might be listed!
Start and end times is another clue. If all of a sudden one has a start date of the present day, low and behold Jas has listed something! The end date if it is the same as the start date.... you are too late and the mini is gone. :(
Also, the High Bidder Status will quickly tell you if the mini is still available. If it says "See Buyers" again you missed it!
The auction title will let you see if the mini you are wanting is listed. If you are looking for a frog or a dragon.... don't look at one's that say fairy! Only click the auction of the one you want to buy. Jasmine lists fast! When you see the one you want..... go straight for the Buy It Now! Don't waste precious seconds gawking at the beauty you so want! Take my word for it.... it will be gone!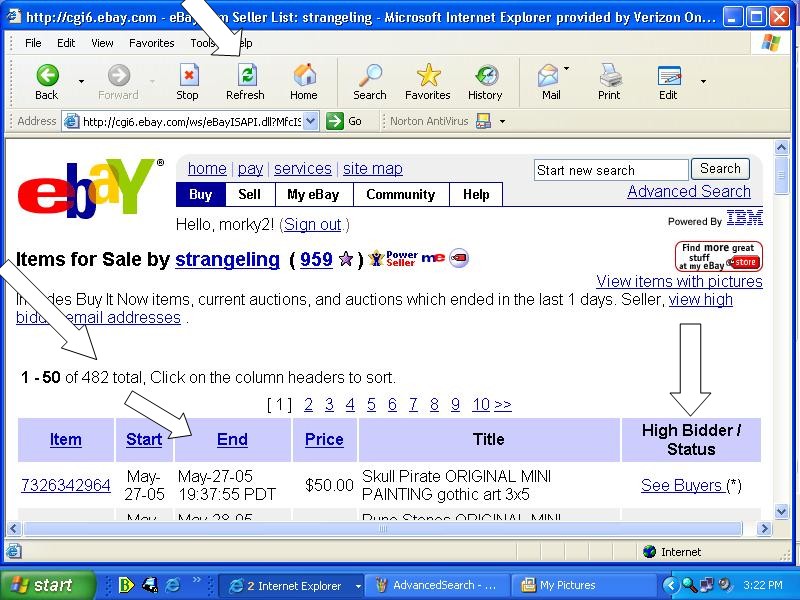 Next another reminder that the REFRESH BUTTON is your friend!!! Caress it and use it often!!!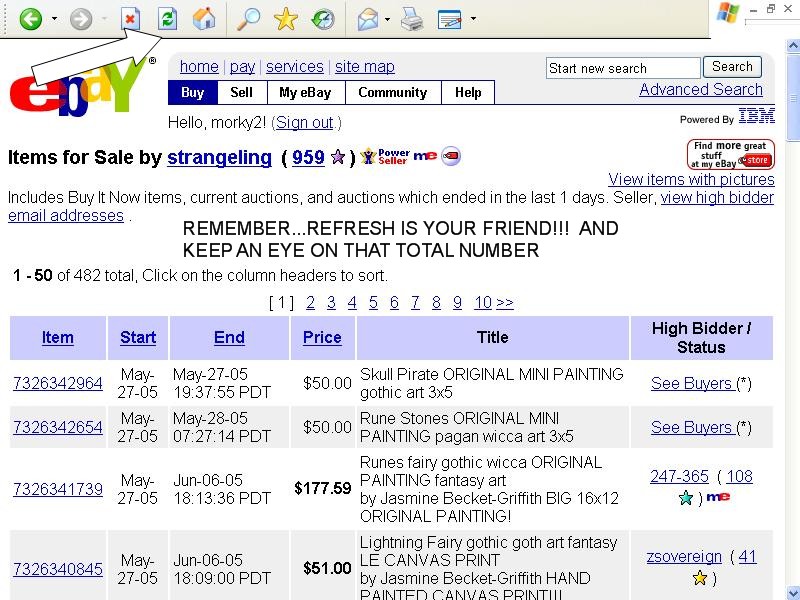 Okay, there ya go! This is my way of winning Minis from Jasmine! I use internet explorer so it might be different for those using another browser.
Some might even have an easier way, but this works for me! Proud owner of 11 Jasmine Minis!!! See them below!
Good Luck to you all!!! And while you are here.... visit Jasmine's website. Link below!